Happy Wednesday! How's hump day treatin' ya?
Sometime I read such great stuff on the web that I just feel the need to share some it with all of you! Blog posts, recipes, new health finds, fitness tips! Lots of great information out there and its meant to be shared right?
It's time to spread the love. GO!
First up:
Recipe♥Love~
Healthy Samosas with Mango Chutney from HealthyFood, HealthyMind, Healthy Me!
Check out Allie's Blueberry Oat Bran Muffins!
(source)
You know I am a sucker for anything muffin-y!
Healthy Cookies from Heidi Swanson at 101 Cookbooks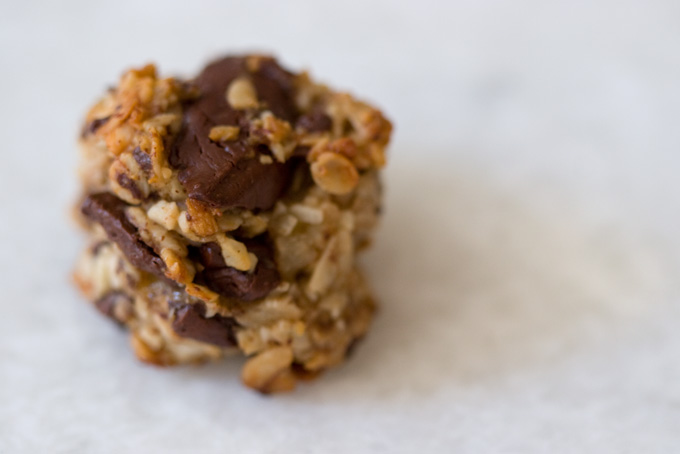 (source)
I could literally spend hours on Heidi's website! The pictures are so beautiful and the food is even better.
Healthy Chicken Nuggets from Skinny Taste
(source)
9 Treats from Food Bloggers featured in Women's Day (an older article, but new to me!)
(source)
Clean Eating Curried Millet from the Gracious Pantry
(source)
Black bean-Pineapple Soup from Fat Free Vegan Kitchen
(source)
Doesn't this just scream SUMMER?!?
Post♥Love:
Random♥Love:
Jillian Michaels leaving the Biggest Loser-show won't be the same without her
Happiness Affects Your Lifespan from Fit Sugar
Brain Boosting Foods-I need this for exam season!
DoSomething.org- Great site for teen volunteering opportunities around the country!
Make Your Kitchen More Eco-Friendly~Clean Eating
Lookin' for some hot, new Health products? Check out the Foodie File!
**************
Now how 'bout some recent eats?
*black beans, red onion, red pepper, tomato paste, chili powder, smashed wheat berries, basil, garlic powder, and chili flakes*
                                        another lovely saladbeast with this on top……
 Lovely food, lovely links, and a lovely week so far! How's your week going?