Deferred. Appropriate not only because this WIAW is waaaay late…but also because I got notified today that I am being deferred by my top choice school until regular decision.
Not exactly what I expected, but to tell ya the truth, it's not really crushing me or anything. I've applied to a lot of other great schools and in all honesty the less pricey schools (unlike my top choice) and the schools that are giving me money are starting to look more and more attractive. The more I think about it, the more 100's of thousands of dollars in debt looks pretty bad.
Like I said, I'm not letting it get me down! I mean seriously, who wants to be sad on WIAW! And what a great day it is!
For one thing THANK YOU ALL SO MUCH! You are quite a knowledgeable group! Your comments on my last post were incredibly helpful. Honestly you all rock my world! The time you take to comment thoughtfully and insightfully is really incredible.
And now to the good stuff…
*sorry I'm late Jenn!*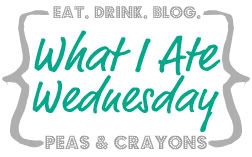 I've been loving Israeli couscous for the past few weeks…so quick and easy for a convenient meal! So I thought I'd share my usual combination for an awesome couscous salad.
Mediterranean Couscous Salad
Serves 1
-1 cooked serving of Israeli couscous
-1 tomato, chopped
-1 tablespoon salsa
-1+2 tablespoons tomato puree
-2 tablespoons humus
-1 tablespoon nutritional yeast
-assorted veggies (I like red onion, chopped cabbage, chopped celery, chopped mushrooms, and diced zucchini)
Take chopped veggies and mix with 1 tablespoon of tomato puree. Microwave for 3:30 to 4 minutes. Add other ingredients (except nutritional yeast) to the veggie bowl and mix until evenly combined. Serve hot or room temperature!
Yummy! And easy! Especially if you make a big batch of grains for the week. For a little more protein I like to add beans, lentils, or even tuna!
[my new favorite topper for Kabocha! Seriously…its incredible!!]
What I Worked:
Little bit of everything! I love exercise that doesn't feel like exercise…hello biking instead of driving!
What People Searched:
I have been getting lots of traffic through search terms lately and some of them are pretty funny. Kind of bizarre in some cases…but funny all the same! Thought I'd share some:
scalp psoriasis on black people (I HAVE
NO IDEA ABOUT THIS ONE! Haha!)

too much dandruff (Again with the head issues!?! Still don't know!)

tongue concentrating

old people's bodies

ugly butt cheeks

how to tell someone at the gym that they're invading your space

irish soy milk brands

my mouth tastes like grass

full bladder but can't urinate

old tomato sauce machine
HAHA! What in the heck!? Half this stuff is so random I don't know how anyone ever found my blog from it! But I guess my site has a little something for everyone LOL!
What's Coming Up This Week:
-a major Q and A sesh!
-some traditional holiday recipes from my late grandmother
-a holiday survey
Should be fun!
Oh and one more thing…..
Have you entered my giveaway yet!?! Go on over and do that now if you like free stuff! You have a good chance of winning something because there will be THREE winners!
———–
What's the best thing you ate today?
Does anyone use Go Daddy for your self hosting? If not, what site do you use?
I am looking for one that's really easy to make a transition to and user friendly!
Are you done Christmas shopping!?!
TEN DAYS BABY!!!
[First presents are under the tree!!]
Happy Hump Day Y'all!
Kaila
Subscribe on the side. Follow me on Twitter. Ask me on Formspring. Friend me on Daily Mile.
11 responses to "WIAW: Deferred Edition"